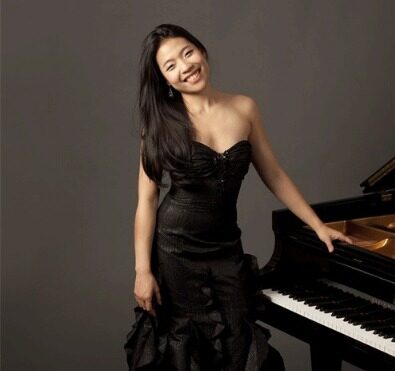 2022/2023 Season Finale Concert
Richardson Symphony Orchestra Season Finale Concert on April 15th at the Charles W. Eisemann Center for Performing Arts. Starting at 7:30 p.m., before the concert begins at 8 p.m., will feature a slide show above the stage, with 150 photos of Richardson + the RSO's rich history.
Berlioz: Overture to Benvenuto Cellini
Ravel: Alborada del gracioso
Strauss: Dance of the Seven Veils from Salome, Op. 54
Brahms: Piano Concerto No. 1 in D minor, Op. 15 ▪ Joyce Yang, piano
The season concludes with three virtuosic works for orchestra by Hector Berlioz, Maurice Ravel, and Richard Strauss. Joyce Yang, 2005 Van Cliburn International Piano Competition Silver Medalist, returns by popular demand to perform Brahms' First Piano Concerto, an ambitious and challenging masterpiece with great beauty and power.