YOUR BROWSER IS OUT OF DATE!
This website uses the latest web technologies so it requires an up-to-date, fast browser!
Please try
Firefox
or
Chrome
!

Welcome to the Richardson Symphony Orchestra
To engage, educate, and unite our community with inspiring musical performances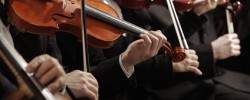 Donate to the RSO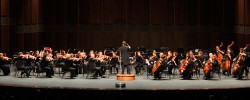 2019/2020 Season Tickets Now on Sale
Information on how to purchase RSO Season Tickets, may be found on our Season Tickets page.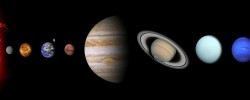 Save the Date!!
Thanks to the generous support of a $78,000 grant from the Ann & Charles Eisemann Arts Innovation, the RSO is collaborating with the UTDallas School of Arts, Technology and Emerging Communications (ATEC), and the Richardson Community Chorale on a special program, Celestial Celebration: Music, Art, and Technology. Join us September 7, 2019 as we commemorate the 50th anniversaries of the moon landing and The University of Texas at Dallas.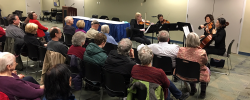 RSO Music & Book Panel Discussion
Join us for a fun and festive evening on Thursday, September 19th at the Richardson Public Library in the Basement Program Room for the next RSO Book Panel Discussion and String Quartet Performance. The book selection will be "The Music Shop" by Rachel Joyce. The program is free and open to the public.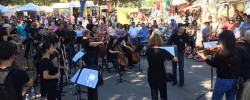 RSO "Flash Mob"
The RSO "Flash Mob" performed at the Cottonwood Art Festival on October 8, 2017. This performance was funded in part by the City of Richardson through the City of Richardson Cultural Arts Commission. Thank you for this opportunity!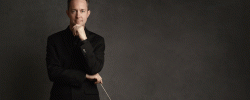 WRR Classical 101.1 FM Radio Interview
Listen to Maestro Clay Couturiaux's conversation with Barry Samsula
Upcoming Concerts
---
September 7, 2019 at 8:00 pm

The RSO will perform:
Music of the Spheres by Josef Strauss
Claude Debussy's Claire de Lune
Gustav Holst's The Planets
While 9 video piece...

---

October 12, 2019 at 8:00 pm

Weber: Overture to Der Freischütz
Mendelssohn: Violin Concerto in E minor, Op. 64
Jinjoo Cho, violin
Debussy: Prélude à l'après-midi d'un faune

---

November 9, 2019 at 8:00 pm

Respighi: Gli Uccelli (The Birds)
Mozart: Piano Concerto No. 21 in C Major, K. 467
Gabriella Martinez, piano
Satie: Gymnopédies No. 1 and No. 3


---