YOUR BROWSER IS OUT OF DATE!
This website uses the latest web technologies so it requires an up-to-date, fast browser!
Please try
Firefox
or
Chrome
!

Welcome to the Richardson Symphony Orchestra
To engage, educate, and unite our community with inspiring musical performances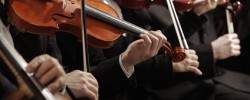 Donate to the RSO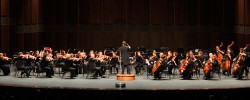 2019/2020 Season Tickets Now on Sale
Information on how to purchase RSO Season Tickets, may be found on our Season Tickets page.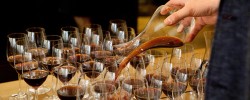 Beaujolais Bash
Join us on November 23rd for the RSO Beaujolais Bash! This festive evening includes a Wine Tasting with Food Pairings + an RSO String Quartet performance + Live Auction + Prize Drawings + Wine Pull and more! Attendees will receive a complimentary wine glass + wine tastings with food pairings at five stations + 2 full glasses of wine. This fun event will be a great way to support the Richardson Symphony Orchestra!! Tickets are $75: Purchase Tickets Here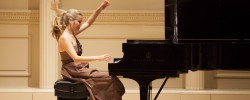 Mozart & Mendelssohn
On November 9, 2019 at 8pm join us at the Eisemann Center for a marvelous tour of Italy with the music of Respighi and Mendelssohn's radiant "Italian" Symphony, one of the most elegant works ever written.
Gabriela Martinez returns to the RSO to perform Mozart's joyous Piano Concerto No. 21.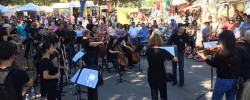 RSO "Flash Mob"
The RSO "Flash Mob" performed at the Cottonwood Art Festival on October 8, 2017. This performance was funded in part by the City of Richardson through the City of Richardson Cultural Arts Commission. Thank you for this opportunity!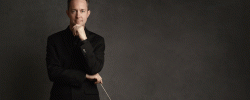 WRR Classical 101.1 FM Radio Interview
Listen to Maestro Clay Couturiaux's conversation with Barry Samsula
Upcoming Concerts
---
December 7, 2019 at 8:00 pm

Buckle up for a sleigh ride!

Your entire family will enjoy this rich holiday tradition, featuring the Plano Civic Chorus.

Our holiday celebration will be filled w...

---

February 1, 2020 at 8:00 pm

From early Beatles music through the solo years, Classical Mystery Tour will showcase the best of The Beatles. More than two dozen Beatles tunes performed exactly as they were o...

---

March 7, 2020 at 8:00 pm

Tchaikovsky:  Symphony No. 6 in B minor, Op. 74 "Pathétique"
String Concerto:  Performed by the winner of the Charles and Ann Eisemann Young Artists Competition

...

---