YOUR BROWSER IS OUT OF DATE!
This website uses the latest web technologies so it requires an up-to-date, fast browser!
Please try
Firefox
or
Chrome
!

Welcome to the Richardson Symphony Orchestra
To Inspire, Educate and Excite Our Audience With Exceptional Musical Performances.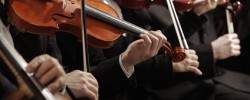 Donate to the RSO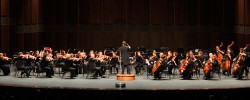 2017/2018 Season Tickets
To purchase tickets, call the Eisemann Center Ticket Office at 972-744-4650 or order online at: www.eisemanncenter.com
February 3, 2018 •
BROADWAY BOYS

March 3, 2018 •
MOZART'S LAST SYMPHONY

April 7, 2018 •
AN EVENING OF GERSHWIN with Gustavo Romero, piano
May 5, 2018 •
SEASON FINALE featuring Bella Hristova, violin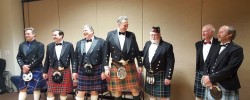 Robert Burns Night
Celebrating the life, times, poetry, and music of the immortal Robert Burns. Join us Saturday, January 27, 2018 at Saint Paul Catholic Church Parish Center. Includes a three-course dinner, drinks, dancing and a festive celebration of Scotland's favorite Poet Laureate. Tickets $125. Call 972.234.4195 for more information.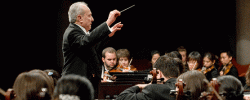 Anshel Brusilow
It is with great sadness that the Richardson Symphony Orchestra shares the news of the passing of former Music Director and Conductor (1992-2012) Anshel Brusilow. He passed away in his home on January 15, 2018 at the age of 89. A celebration of life will take place on Sunday, January 21 at 1:30 p.m. at Saint Andrew United Methodist Church in Plano.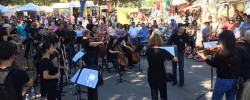 RSO "Flash Mob"
The RSO "Flash Mob" performed at the Cottonwood Art Festival on October 8, 2017. This performance was funded in part by the City of Richardson through the City of Richardson Cultural Arts Commission. Thank you for this opportunity!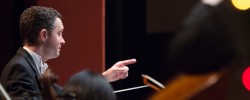 Radio Interview
Listen to a recording of our recent interview on KRLD radio
Upcoming Concerts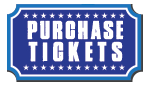 >
---
February 3, 2018 at 8:00 p.m.

The RSO will be joined by the Broadway Boys, one of America's hottest vocal acts, for an evening of Broadway favorites, including Luck Be a Lady, My Eyes Adored You, Can't T...

---

March 3, 2018 at 8:00 p.m.

Mozart: Symphony No. 41 in C Major, K. 551 "Jupiter"

Andres Martin: Concerto for Double Bass and Orchestra
Aaron Olguin, winner of the Ann and Charles Eise...

---

April 7, 2018 at 8:00 p.m.

Gershwin: Cuban Overture
Gershwin: Rhapsody in Blue
Gustavo Romero, piano
Gershwin: Selections for Orchestra from Porgy and Bess
Gershwin: An Americ...

---