YOUR BROWSER IS OUT OF DATE!
This website uses the latest web technologies so it requires an up-to-date, fast browser!
Please try
Firefox
or
Chrome
!

Welcome to the Richardson Symphony Orchestra
To engage, educate, and unite our community with inspiring musical performances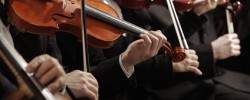 Donate to the RSO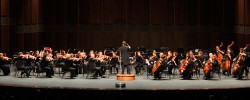 2019/2020 Season Tickets Now on Sale
Information on how to purchase RSO Season Tickets, may be found on our Season Tickets page.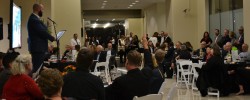 Beaujolais Bash
Thank you to all who made the RSO Beaujolais Bash such a fun and successful event !! The outstanding steering committee led by Monica Scott and Julie Hughes. Our generous sponsors: The Wine Authority, Methodist Richardson Medical Center, Logotology, City of Richardson, Durkin Enterprises, Hayden Pool Service, the RSO Board of Directors, Neil & Joan Orleans, Dorian Bahr Company, Desperados Mexican Restaurant, Circle B Catering, Victor Hugo's, and Isabelly's Chocolates & Sweet Treats. Plus the dedicated patrons who attended and supported the festivities!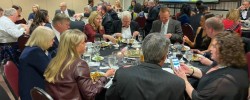 Robert Burns Night
Thank you to all who made the RSO Robert Burns Night such a special celebration!! From the dedicated committee, to our sponsor Methodist Richardson Medical Center, to the talented Beyond The Pale who provided the beautiful music throughout, to all who shared in the festivities. We're extremely grateful for such a generous and supportive community!!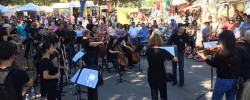 RSO "Flash Mob"
The RSO "Flash Mob" performed at the Cottonwood Art Festival on October 8, 2017. This performance was funded in part by the City of Richardson through the City of Richardson Cultural Arts Commission. Thank you for this opportunity!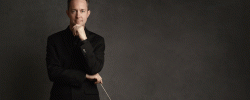 WRR Classical 101.1 FM Radio Interview
Listen to Maestro Clay Couturiaux's conversation with Barry Samsula
Upcoming Concerts
---
March 7, 2020 at 8:00 pm

Polonaise from Eugene Onegin, Op. 24

Andante Cantabile, Op. 11

Variations on a Rococo Theme for Cello and Orchestra, Op. 33
Katherine Audas, winner of...

---

April 18, 2020 at 8:00 pm

Ginastera: Dances from the Ballet Estancia
Lalo: Cello Concerto in D minor
Christopher Adkins, cello
Rimsky-Korsakov: Scheherazade, Op. 35

...

---