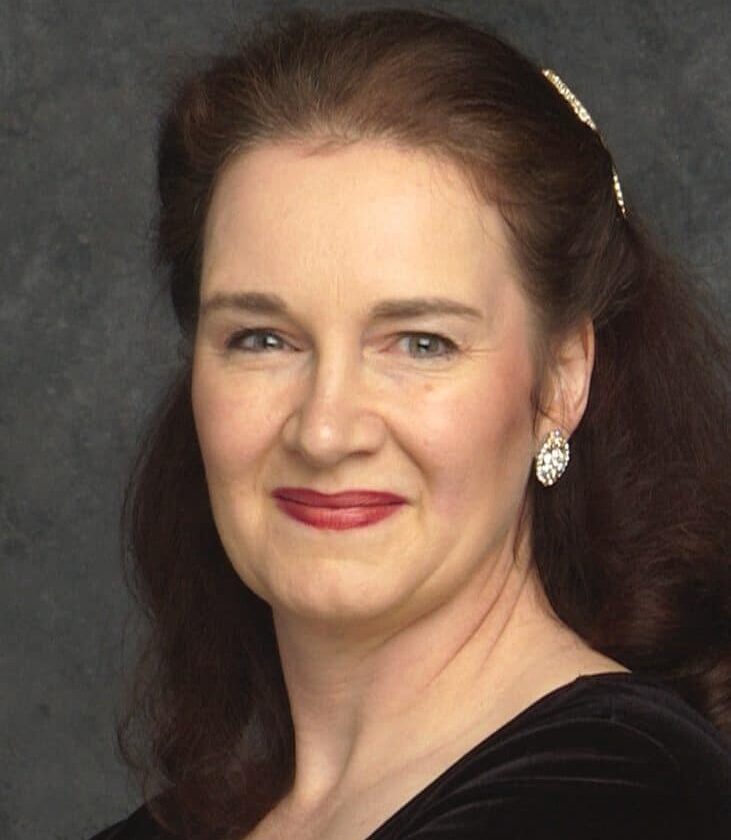 After 31 years as Associate Concertmaster of the National Symphony in Washington, D.C., Elisabeth Adkins joined the Texas Christian University faculty in 2014. She serves as Professor of Violin at TCU and Concertmaster of the Richardson Symphony Orchestra and the Corpus Christi Symphony Orchestra. She has appeared as concerto soloist for the Baltimore Symphony, Dallas Symphony, Maryland Symphony and Seattle Symphony, as well as numerous appearances with the National Symphony. She has performed concertos with the Fort Worth Youth Orchestra and the TCU Symphony, both under the direction of Germán Gutiérrez, and with the Corpus Christi Symphony and the Sherman Symphony. She performs in recital with her husband, pianist Edward Newman; the duo has presented concerts at the Kennedy Center and the National Gallery, and was featured as the inaugural program of public radio's Front Row Washington. The Adkins/Newman Duo are in residence at the Wintergreen Summer Festival and Academy. A noted teacher and chamber music coach, Dr. Adkins gives master classes and clinics, and is in demand for her expertise in preparing musicians for professional orchestra auditions​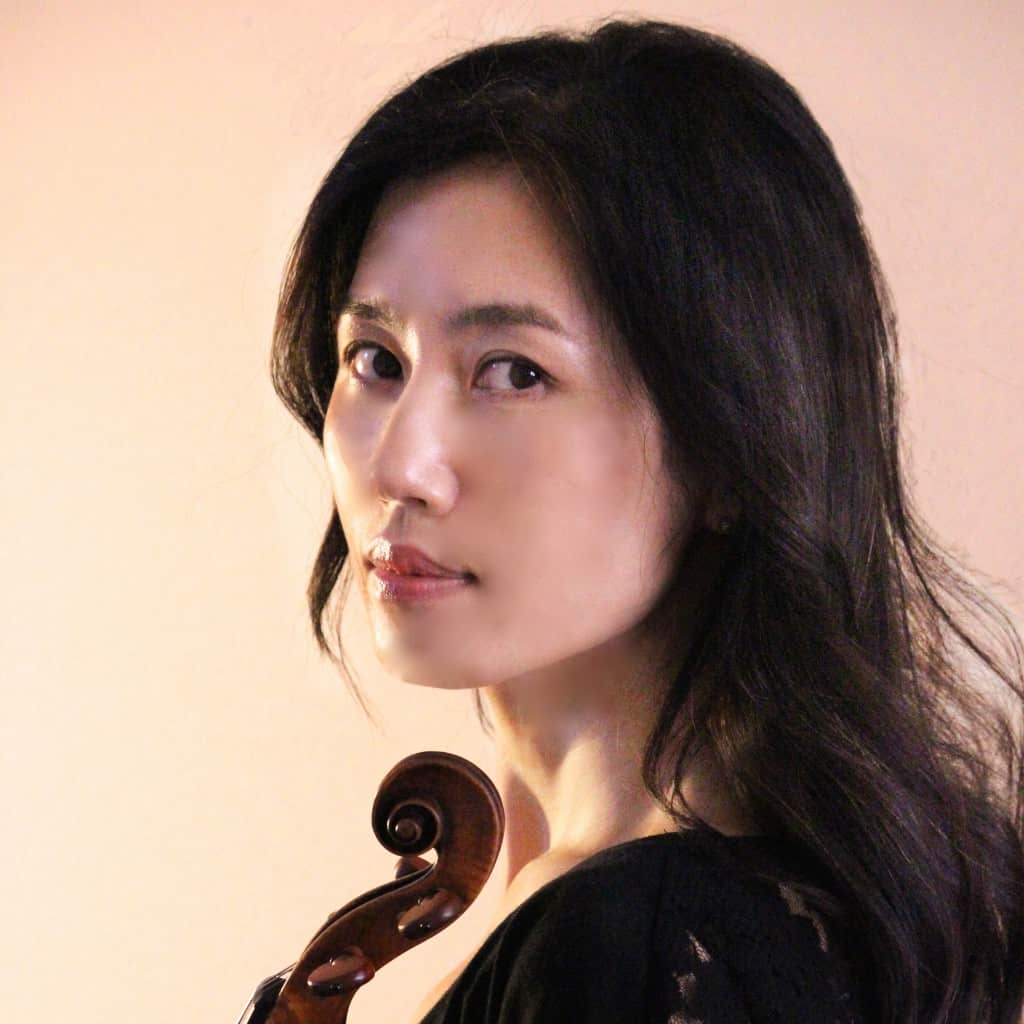 Born in Seoul, Korea, Dr. Songyoung Kim holds a Bachelor of Music from Seoul National University, Master of Music from Indiana University Jacobs School of Music and Doctor of Musical Arts from the University of North Texas. She was in the Bucheon Philharmonic Orchestra for four years and performed with orchestras around the United States. As a chamber musician, she played for the Liberace String Quartet, Darius Trio and string ensembles. Dr. Kim is the co-founder of Amadeus Music Academy and has served as an associate concertmaster of the Richardson Symphony Orchestra. She maintains a private studio in Plano, TX, and her students have won numerous competitions around the United States.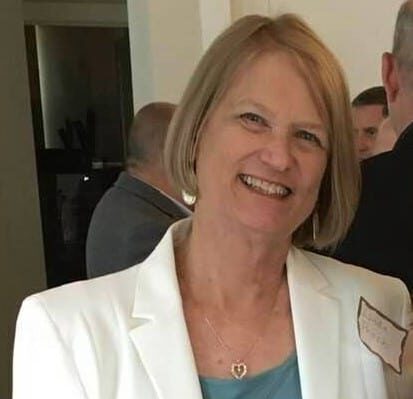 Linda Proch has been a member of the RSO since 1978. A native Dallasite, she earned a Bachelor of Music Education from Texas Christian University, and did additional violin study with Paul Rolland at the University of Illinois. In addition, she has been a member of the Lewisville Lakes Symphony since 1993. She was a founding member of the Plano Symphony (Plano Chamber Orchestra) in 1983, where she played for 18 years. She has also performed in the Wichita Falls Symphony and other regional orchestras. Linda played in a string quartet from First United Methodist Church Richardson and accompanied the chancel choir on its 2015 tour in Germany, Austria and Czech Republic, as well as their 2007 tour of the British Isles. She served as concertmaster on the Sandi Patty Christmas album recorded in 2009. She is the first violinist in the Richardson Symphony String Quartet and is a busy free-lance musician in the metroplex. Linda served as RSO librarian for 26 years. You can see Linda perform with the Singapore Slingers, Dallas' premier fox trot orchestra, at such venues as the Kessler Theatre and the Pocket Sandwich Theatre.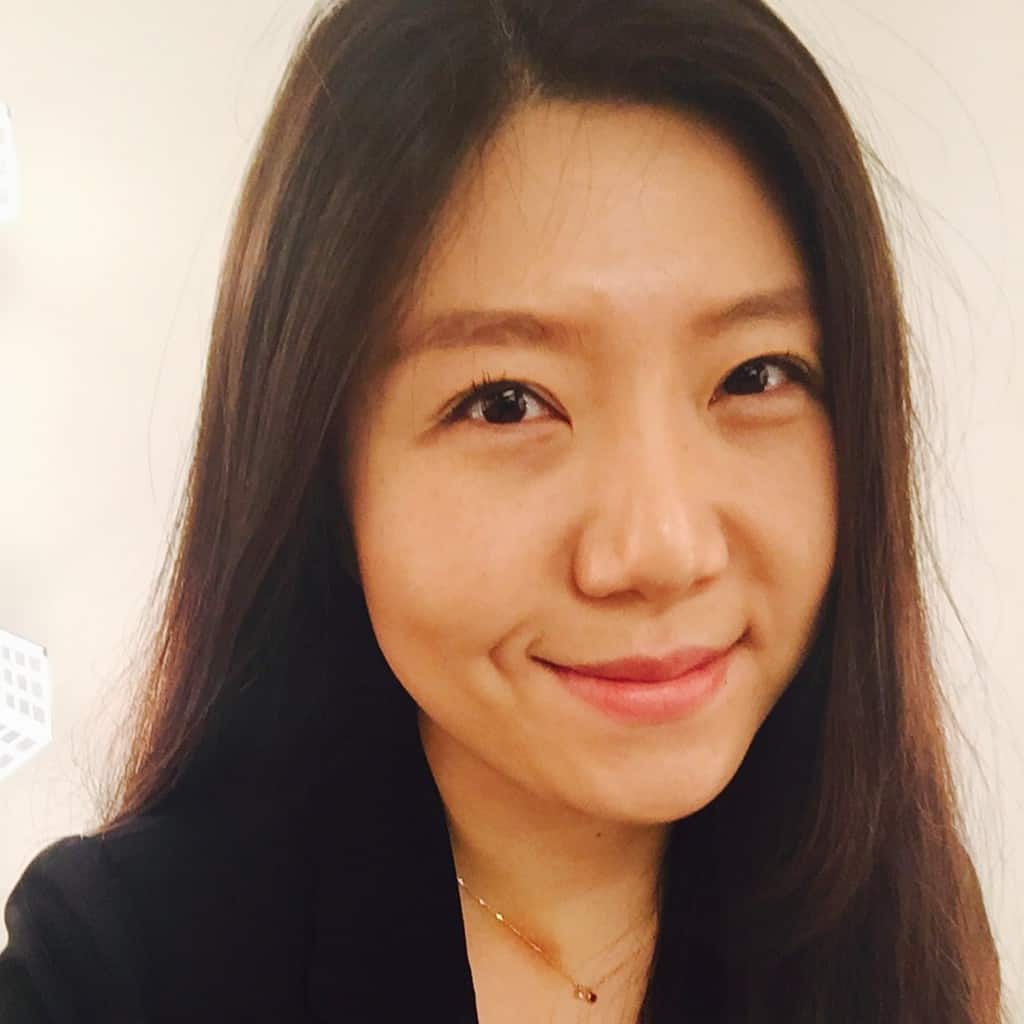 Seowon has participated in many competitions throughout Korea. She won First Prize in the Korean Symphony Orchestra Competition and was Bronze-Medalist in the Korea- Germany Brahms Association Competition. She also won the Baroque Ensemble Chamber Music Competition. Seowon has soloed with the Jinju Youth Orchestra, Kyung-Nam Arts High School Orchestra, and Ewha Women's University Orchestra. She has performed in music festivals in the United States and Korea and participated in master classes with Miriam Fried, Paul Biss, Alex Kerr, Kirsten Yon, and Lin He. Ms. Lee received her bachelor's degree from Ewha Women's University, where she was concertmaster of the Ewha Symphony. She then came to the United States where she received her master's degree and performance diploma from the Indiana University Jacobs School of Music studying with Ik-Hwan Bae. She was the recipient of Artistic Excellence Awards in 2010-2013 at Indiana University. She is currently pursuing a doctor of musical arts degree at the University of North Texas where she is a member of the Bancroft String Quartet. Ms. Lee is a student of Philip Lewis.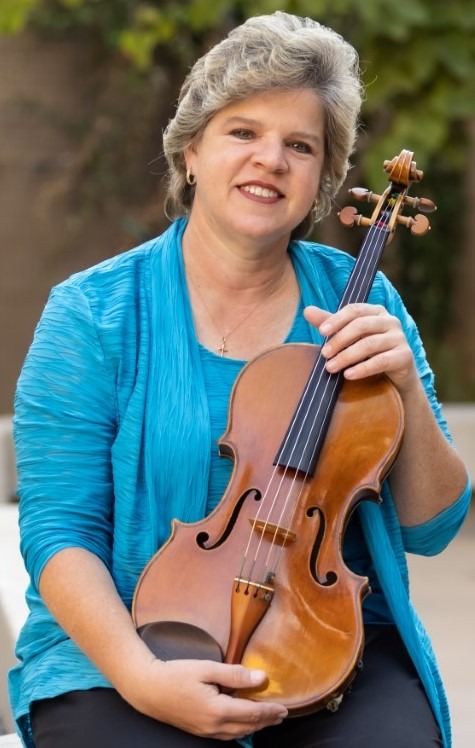 Hailed by The Strad as "an impressive protagonist proclaiming a magnetic, outgoing personality, a lustrous, vibrant tone, and excellent intonation," violist Susan Dubois is considered one of the leading young artist-teachers of viola.  From New York's Carnegie Hall to  Argentina's Teatro Colón, Dubois has won the hearts of audiences worldwide with her commanding performances.
Chosen as the sole viola winner of Artist International's 23rd Annual Auditions, Dubois was presented in her solo New York Recital Debut at Carnegie Recital Hall.  She was also a prizewinner and recitalist at the Lionel Tertis International Viola Competition in the UK.  Dubois has judged major competitions such as the Corpus Christi International Competition for Piano and Strings and the Primrose International Viola Competition.
Dubois holds a Bachelor of Music, magna cum laude, and Master of Music from the University of Southern California, where she studied with Donald McInnes.  A former teaching assistant of Karen Tuttle at The Juilliard School, Dubois earned the Doctor of Musical Arts and was awarded the William Schuman Prize for outstanding achievement and leadership in Music.
Dubois has extensive experience as a recitalist and chamber musician.  She has appeared at the Marlboro and La Jolla music festivals with notable artists: Lynn Harrell, David Soyer, David Finkel, Donald Weilerstein, Menahem Pressler, and Atar Arad.
She is a member of the artist faculty and string area coordinator at the University of North Texas and serves on the summer faculty of the International Festival Institute at Round Top and the Green Mountain Chamber Music Festival.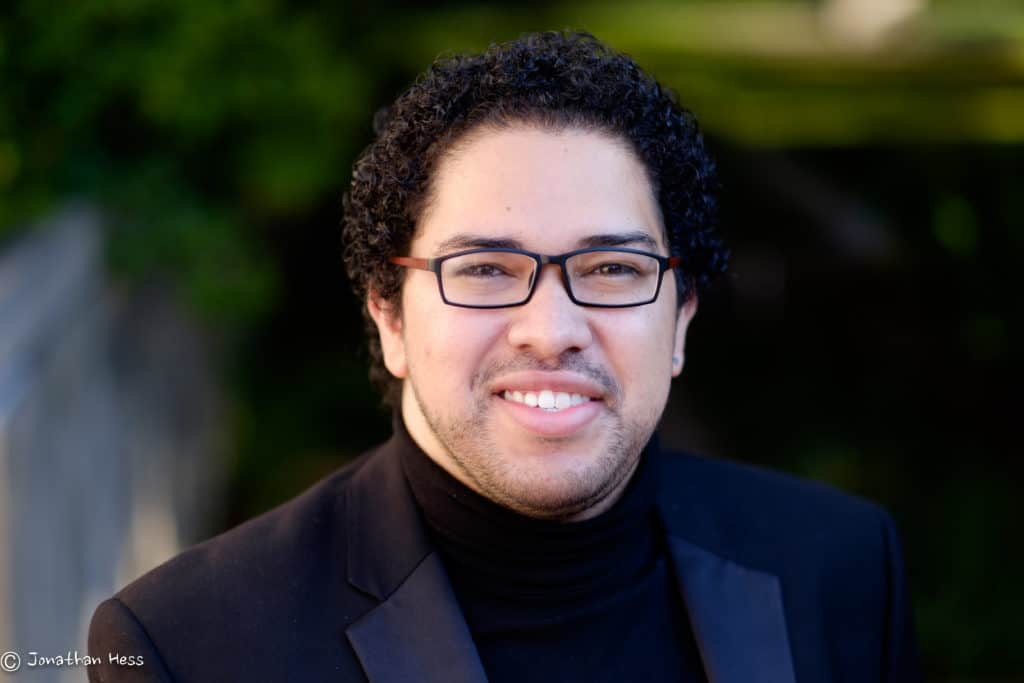 Associate Principal Viola
Music studies have enthusiastically taken him from Dallas to New York to Russia and many places in between. The New Conservatory of Dallas, The Institute for Strings, The National Symphony Orchestra' Summer Music Institute, Meadows Symphony Orchestra, and the Peabody Symphony Orchestra are just a few of the orchestra's that Steven has been a part of. Steven graduated from the Booker T. Washington High School for the Performing and Visual Arts in Dallas where he won the Dallas ISD Concerto Competition and his chamber quartet won Chamber Music International's High School Division before graduating. Steven has studied with Kay Gardner, Ellen Rose, and Victoria Chiang. In his spare time, he enjoys sports, traveling and spending time with his family.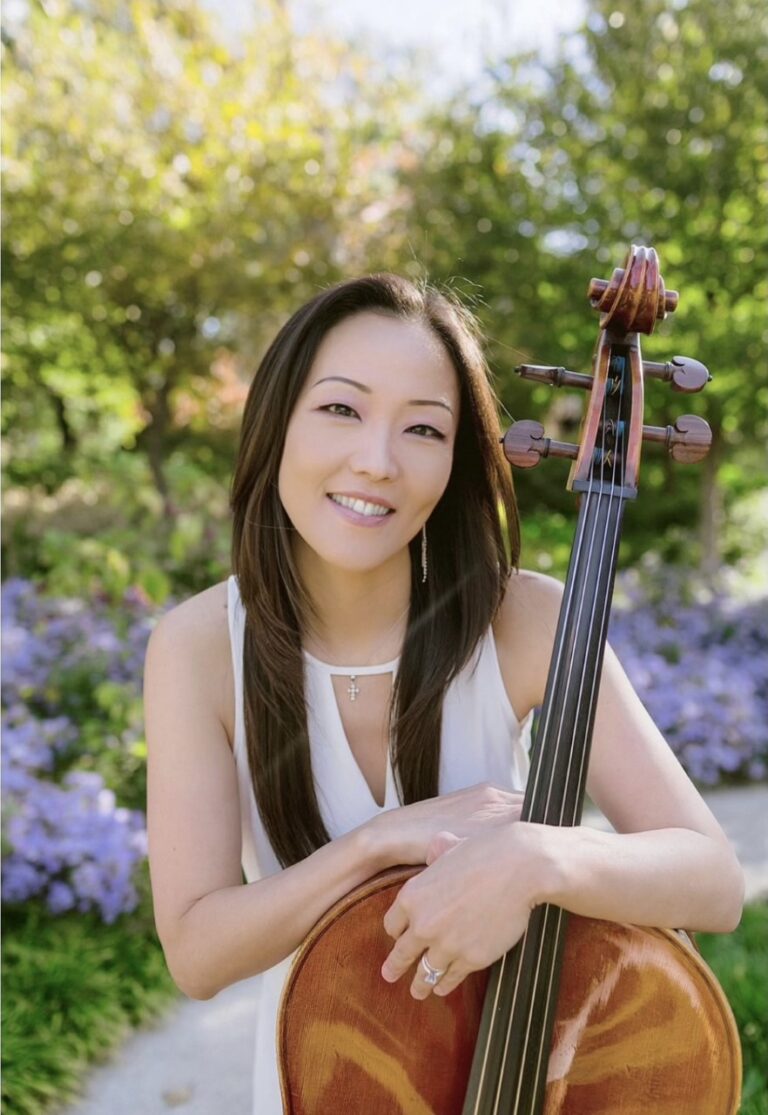 Dr. Alice (Jeong-A) Lee currently teaches cello at Texas Women's University and has a studio in Denton, Texas. She earned her doctorate and master's degrees in cello performance from the University of North Texas under Eugene Osadchy. 
Dr. Lee has extensive experience in solo, chamber music, and orchestra in the United States, Canada, South Korea, and Taiwan. In 2017, She appeared as a featured soloist within the Northeast Orchestra in Texas. In addition, her cello solos are frequently heard on broadcasts of the Insights for Living radio program. 
While in Vancouver, Canada, she won First Place in the Elsje de Ridder Armstrong Chamber Music Competition and the CDMF Performing Arts Festival. Dr. Lee was also the recipient of the Liberace Scholarship while at the University of North Texas. 
In addition to playing as the Principal Cellist  in the RSO, she has performed with many other professional orchestras in the DFW area, including the Plano Symphony, East Texas Symphony, Lewisville Lake Symphony, Irving Symphony, and Abilene Phillharmonic. In Canada, she played with the Vancouver Symphony Orchestra and Vancouver Island Symphony Orchestra. In South Korea, with the Royal Symphony Orchestra and New Seoul Philharmonic Orchestra. She is also Principal Cellist at Stonebriar Community Church.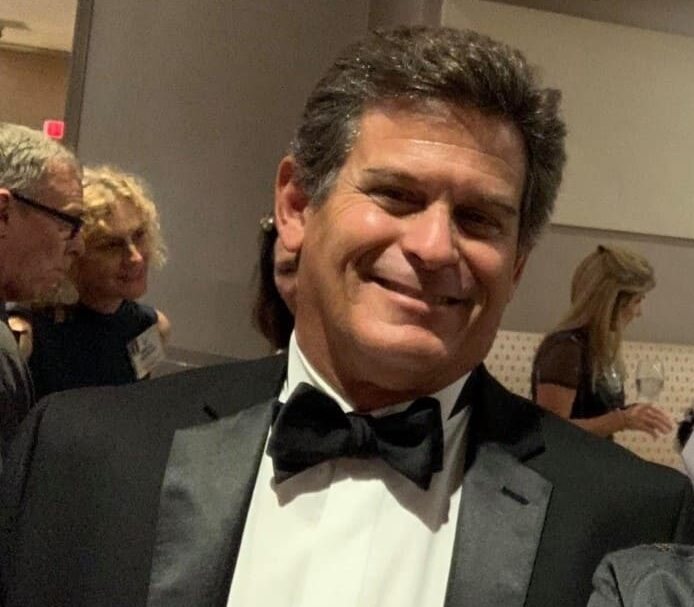 James Hayden III was born and raised in the Dallas area. He attended SMU and received a Bachelor's of Science in Geology. He has performed with many orchestras including Garland, Allen, and Shreveport. He performs in jazz and rock ensembles in addition to classical. He has performed with the Richardson Symphony Orchestra since 1979. He owns Hayden Pools Service and has been an RSO Board member for four years.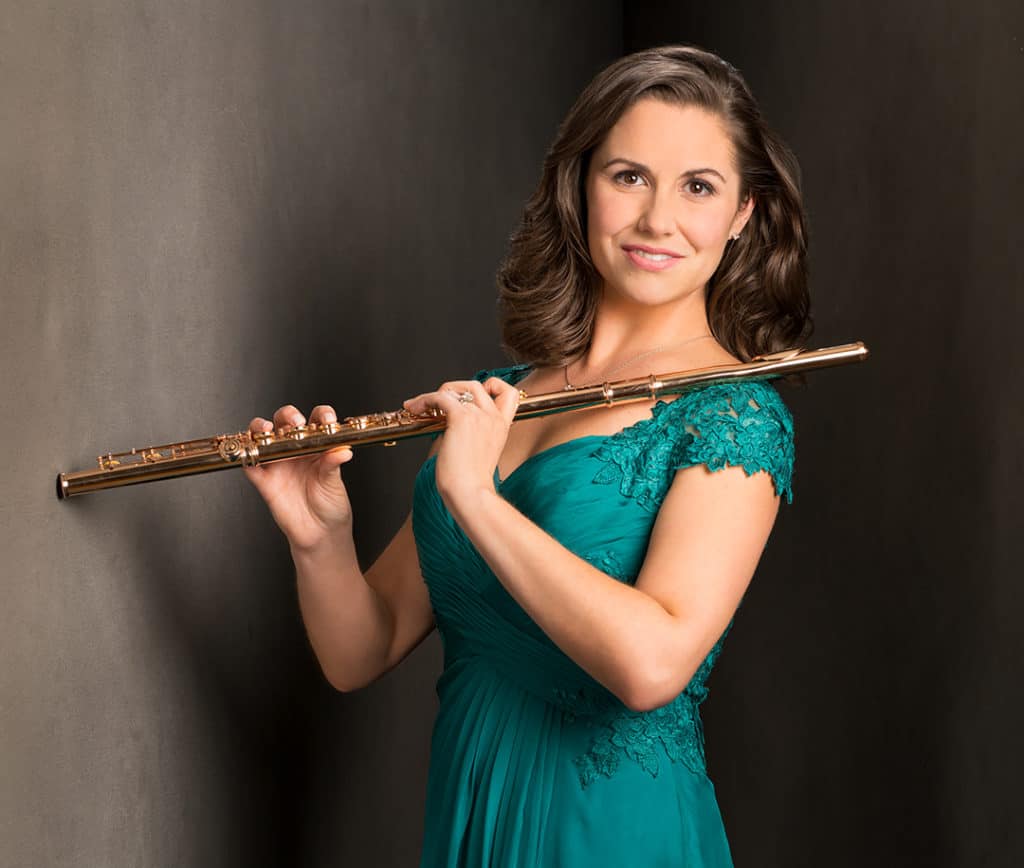 Leslie Daniel Newman serves as principal flute with the Richardson Symphony and second flute with the Shreveport Symphony. She has also performed with the Abilene Philharmonic, South Arkansas Symphony, and Marshall Symphony, and her international performances include recitals in the Philippines and wind symphony performances in Austria, the Czech Republic, England, Ireland and Scotland. Previous solo performances include the premiere of Mike Mower's Concerto for Flute and Wind Orchestra with the Texas A&M Wind Symphony, as a featured artist with the Montgomery County Choral Society, and performance with the UNT Symphony Orchestra as a winner of the UNT Concerto Competition. She will make her solo debut with the Richardson Symphony this spring.
Leslie holds a bachelor and master of music summa cum laude from the University of North Texas and a bachelor of science in biology and genetics cum laude from Texas A&M University. Her primary flute teachers are Mary Karen Clardy, Leone Buyse, and Kathy Daniel. In the DFW area, she is an active freelance flutist and maintains a private flute studio.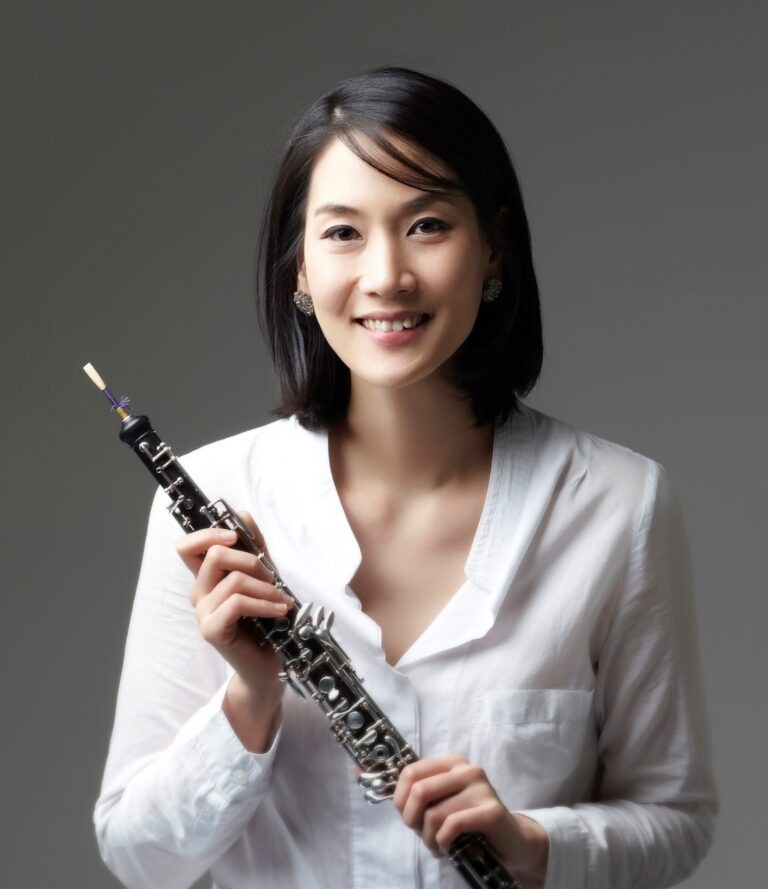 Oboist Jung Choi is an active recitalist, educator, lecturer, adjudicator, solo, chamber and orchestral musician. She was the associate principal oboist for the Korean National Symphony Orchestra for eight seasons and the principal oboist for the Springfield Symphony Orchestra in Springfield, MO for two seasons. She taught oboe at the Nazareth College, Seoul National University and the Missouri State University. As an avid chamber musician, she performs actively as a member of ensemble Sunyul based in Seoul, Korea and founded a double reed ensemble Duel Duo in order to promote music by composers of underrepresented groups. Her passion also lies in commissioning works to composers from the marginalized groups in order
 to diversify and expand oboe repertoire. She actively gives masterclasses nationally and internationally. She has given classes in schools such as University of Southern California, Mahidol University, Louisiana State University, University of Minnesota, University of Illinois Urbana-Champaign to name a few. She is regularly invited to national and international conferences as a recitalist, competition judge and a lecturer. She presented in conferences such as the International Double Reed Conference, the College Music Society and the Music Teachers National Association. Her oboe playing was heard internationally including Seoul, Thailand, Singapore, Japan, France, Czech Republic and Germany and United States. She is currently serving as the Assistant Professor of Oboe at the University of North Texas and is the newly appointed principal oboist for the Richardson Symphony in Richardson Texas.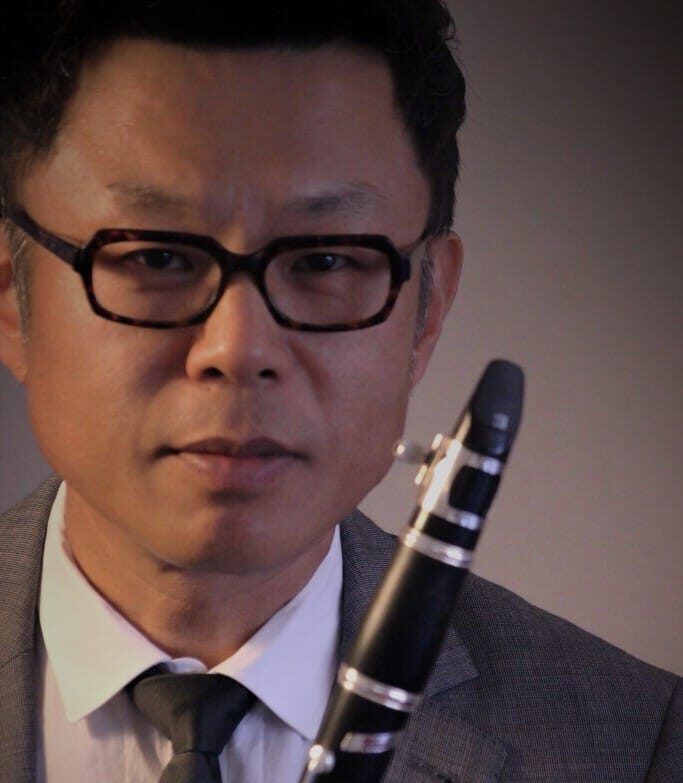 Kwanghoon holds a Bachelor's Degree in Clarinet Performance from Seoul National University and a Performer's Diploma and Artist's Diploma from the Indiana University Jacobs School of Music. He served as acting Principal Clarinetist of the Bucheon Philharmonic Orchestra in Korea and appeared frequently as an orchestral clarinetist at the Fort Wayne Symphony Orchestra and the Marion Philharmonic Orchestra. A First Prize winner of the Dong-Ah Il Bo International Competition, Kwanghoon performed extensively as a soloist with the Bucheon Philharmonic Orchestra, the Seoul Symphony Orchestra, the Aquinas Orchestra, the Dallas Korean Chamber Orchestra, and the Indiana University Clarinet Choir.
An avid chamber musician, he appeared as a guest chamber artist at the Garth Newel Music Center in Virginia and performed with the Liberace String Quartet of the University of North Texas. He also founded the Darius Trio. He is a devoted educator and his students have won competitions in the USA and abroad.
He is principal clarinetist at the RSO and a chairman of the Dallas Symphonic Festival Winds Division, presented by Dallas Music Teachers Association.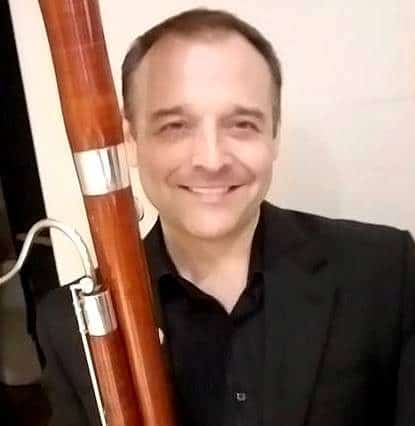 Marty Spake served as principal bassoon of the RSO from 2005-2010 and is happy to return. Originally from Auburn, Indiana, he received a Bachelor of Arts degree in instrumental music education from Arizona State University and a Master of Music in bassoon performance from Southern Methodist University. Marty has been a member of the East Texas Symphony (Tyler) and the Dallas Winds since 1994. He has appeared on 13 CD releases of the Dallas Winds. In 2011, he joined the Wichita Falls Symphony. Marty has played with many ensembles in the DFW area over the years including the Dallas Symphony, six seasons with the Dallas Opera Orchestra, and Texas Winds Musical Outreach where he has performed hundreds of concerts in schools and nursing homes. Marty is a certified Texas music educator, a member of TMEA, and has been a full-time elementary string orchestra teacher in the Dallas Independent School district since 2002. Marty loves Texas and especially the DFW area for the rich opportunity it offers musicians and artists to perform and thrive.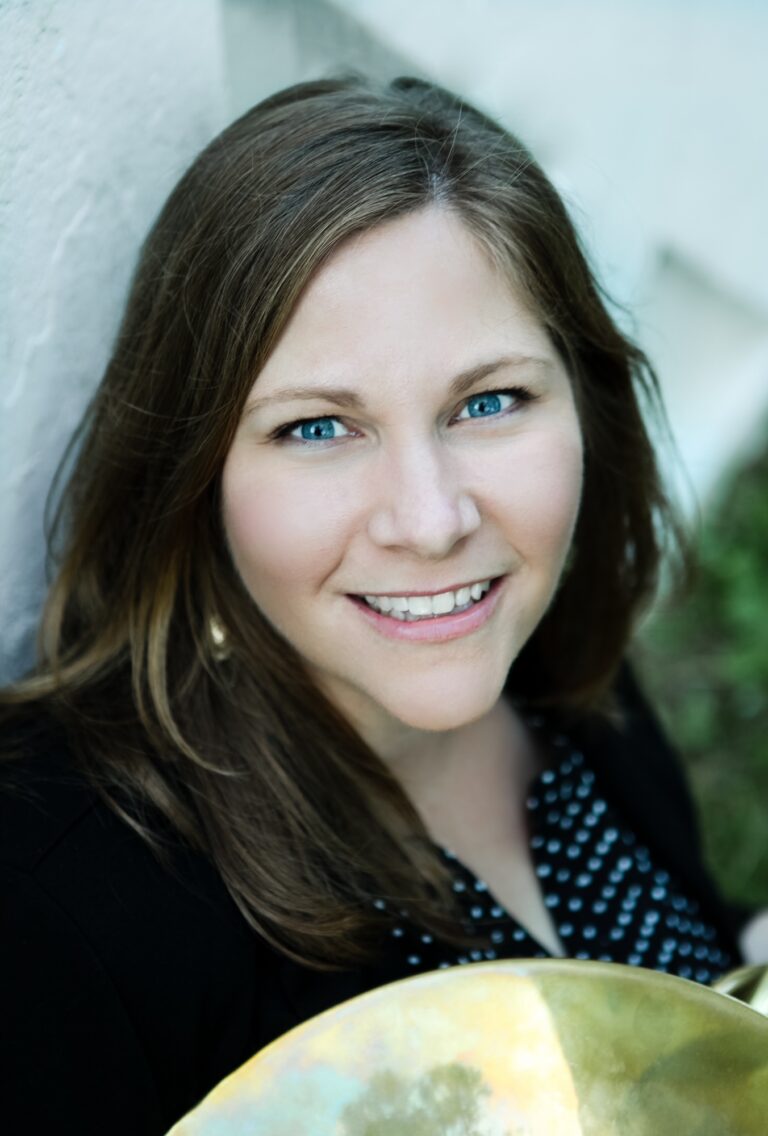 Stacie Mickens is Associate Professor of Horn at the University of North Texas College of Music. She was previously on faculty at the Dana School of Music, Youngstown State University; Luther College; and Winona State University. She completed her doctorate of musical arts at the University of Michigan as a recipient of the Rackham Fellowship Award. There she studied with former Philadelphia Orchestra member and jazz musician Adam Unsworth and with Detroit Symphony member Bryan Kennedy. She holds a master of music degree from the University of Wisconsin-Madison, where she studied with renowned horn pedagogue Douglas Hill. She received a bachelor of arts degree in music and English from Luther College, studying horn with Patricia Brown and piano with John Strauss. As an orchestral musician, Mickens has performed with Dallas Symphony Orchestra, Fort Worth Symphony Orchestra, Plano Symphony Orchestra, Pittsburgh Opera, Detroit Symphony Orchestra, Detroit Chamber Winds, Blossom Music Festival, Monarch Brass, Madison Symphony Orchestra, and Wisconsin Chamber Orchestra. She previously held positions in the following symphony orchestras: Akron, Wheeling, Youngstown, Lansing, Dearborn, Southwest Michigan, La Crosse, Waterloo-Cedar Falls, and Dubuque. Her solo recorded album From the Great Lakes was released by MSR Classics in 2020 and can be heard on most streaming services.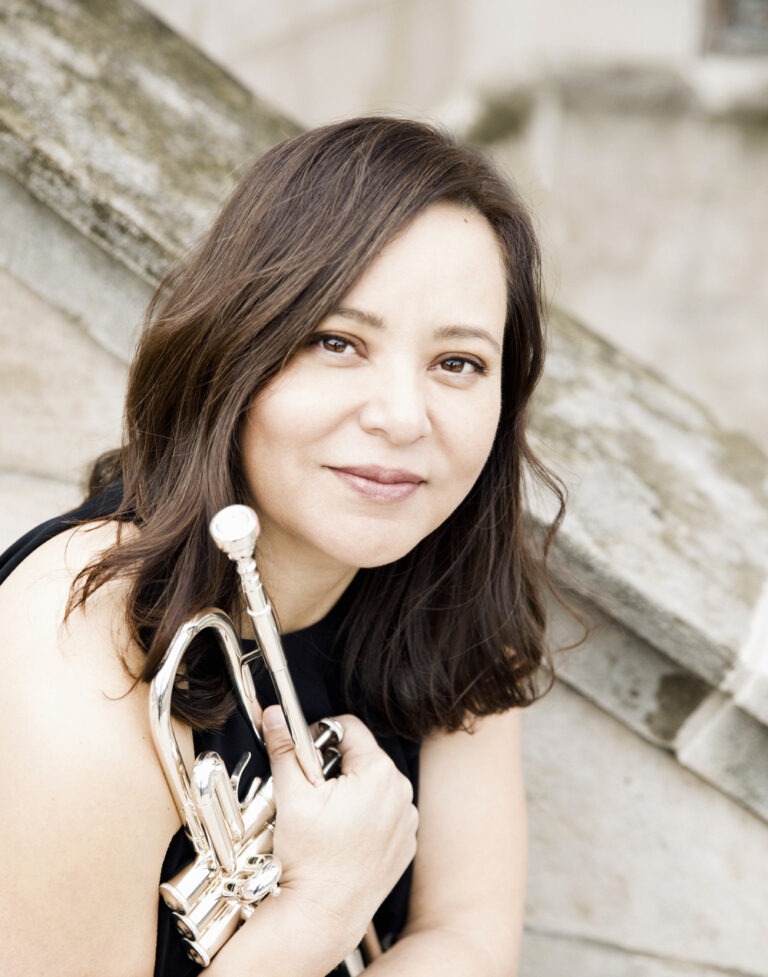 Raquel Samayoa leads a dynamic and engaging career as a teacher, chamber musician, recitalist, adjudicator and solo performer. She is Associate Professor of Trumpet, and Co-Conductor of the UNT Brass Band at the University of North Texas College of Music. Dr. Samayoa is a founding member of Lantana Trio, a brass trio comprised of UNT Brass Faculty. Raquel is principal trumpet with the Richardson Symphony Orchestra (TX) and in the summer performs with the Artosphere Festival Orchestra (AR). As a member of the award-winning Seraph Brass, she frequently tours the US and abroad performing concerts and engaging in educational outreach performances. Dr. Samayoa is a Yamaha Performing Artist and a Denis Wick Artist and Clinician.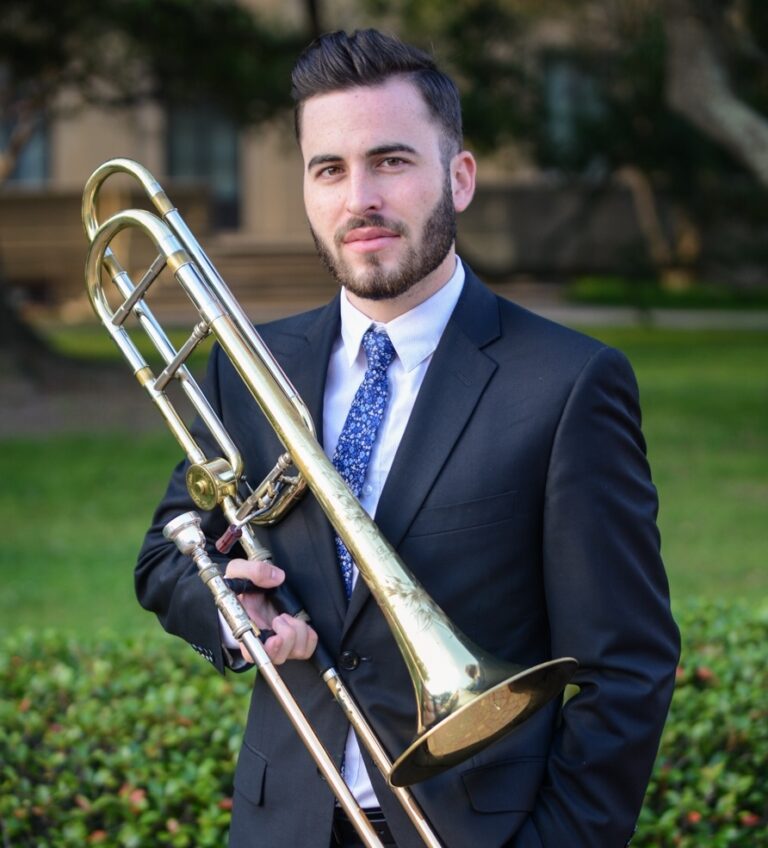 Austin Richardson is currently a doctoral student at the University of North Texas, studying with Steve Menard. His other primary teachers include John Marcellus, Larry Zalkind, and Hana Beloglavec. Austin holds a Master of Music degree from Louisiana State University, and a Bachelor of Music degree from the Eastman School of Music. He can be heard on the Eastman Wind Ensemble's recent album "Images: Music of Jeff Tyzik". Austin made his solo debut performing the Grondahl Trombone Concerto with the LSU Symphony Orchestra in 2018 after being a prizewinner in the LSU Concerto Competition. Recently Austin was a finalist in the American Trombone Workshop's National Solo Competition, and a semi-finalist in the International Jeju Brass Competition. In addition to the RSO, he has played with the Fort Worth, Baton Rouge, Acadiana, Monroe, and Mobile Symphony Orchestras, the Louisiana Philharmonic Orchestra, and the National Orchestral Institute Philharmonic. Austin resides in Denton with his beautiful wife, Erika, and is excited to help enrich the Richardson community through music.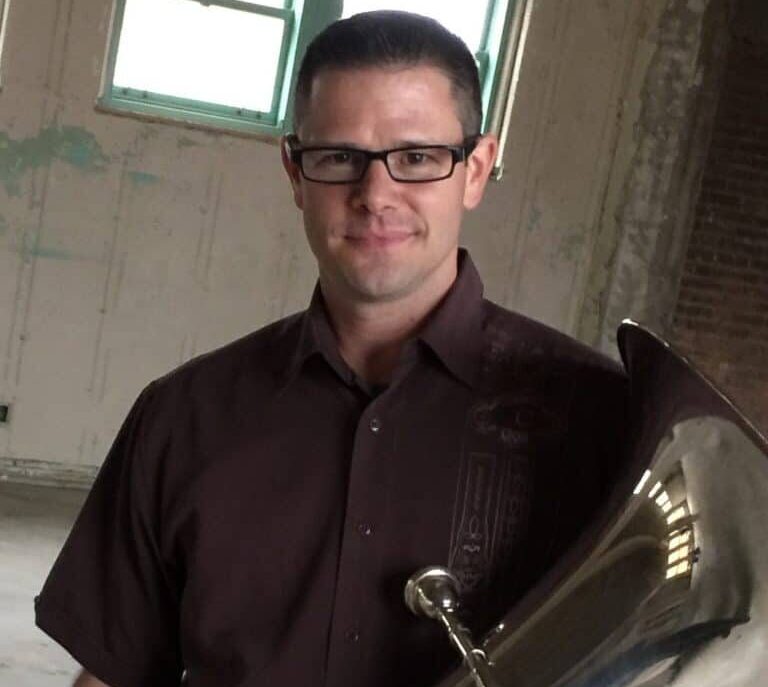 Jason Wallace is a native of DFW. He is a graduate of Texas A&M University-Commerce where he studied tuba performance with Ed Jones. He has been a finalist in the Leonard Falcone International solo competition and the International Tuba Euphonium Association solo competition. For almost 20 years, Mr. Wallace has performed with the Dallas Winds, the Lewisville Lake Symphony, the East Texas Symphony, and the Dallas Opera Orchestra. Mr. Wallace was a member of the RSO from 2002-2010 and is excited to be back. Mr. Wallace has also been a band director in Garland, Rockwall, and Plano. He and his wife Kara are band directors in Commerce, Texas. He enjoys spending time with friends and family, as well as a variety of outdoor activities.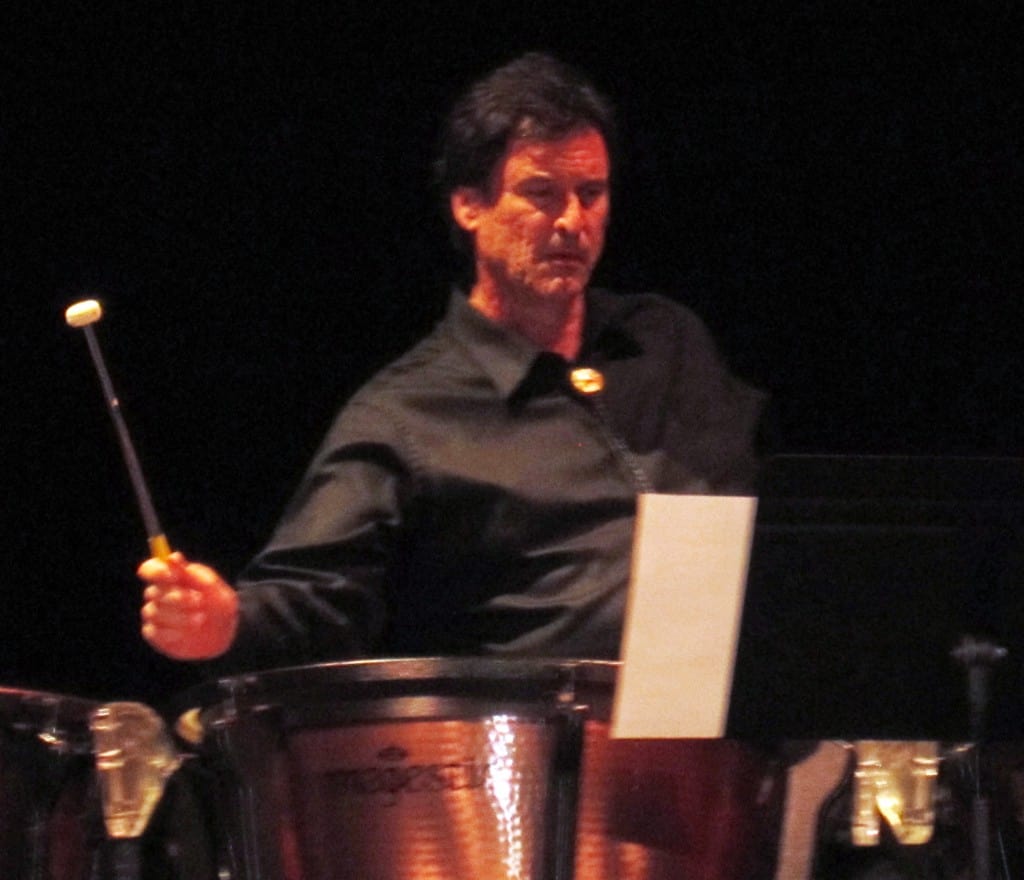 Steven Kimple came to Plano, TX in 1968. It was then that he began studying drums with Jack Iden. In 1976 he began studying percussion with Douglas Howard. He studied percussion with Allen Otte at the University of Cincinnati College Conservatory of Music where he received a Bachelor of Music degree. He studied percussion at SMU with Douglas Howard and Kalman Cherry. He later studied percussion with Robert Schietroma at UNT where he received a Master of Music degree. Steven has attended timpani seminars conducted by Cloyd Duff, Vic Firth, Mark Yancich, Salvatore Rabbio, Tom Freer, Tim Adams, and Jim Atwood. Steven joined the RSO in 1983. Mr. Kimple has recorded with the Dallas Winds. He also enjoys collecting and restoring percussion instruments.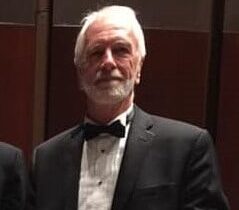 David earned his Bachelor of Fine Arts in music from Steven F. Austin. He toured Europe with the New York Harlem Opera Ensemble performing "Porgy & Bess." He moved to Dallas to pursue a Masters in Arts Administration from the University of North Texas. He has worked as a performer, in management, or as a lighting/audio technician with the Ft. Worth Opera, Denton Chamber Orchestra, Richardson Chamber Music Society, Unity Church of Dallas, Lewisville Lake Symphony, Dallas Symphony Orchestra, Richardson Symphony, Texas Chamber Orchestra, Flower Mound Symphony, and Dallas Wind Symphony. He balances an active performance/tech career and has shared the stage with Chicago, Amy Grant, Frank Sinatra Jr, The Fifth Dimensions, Jewel, ELO, Phil Collins, Willie Nelson, Kenny G, The Rolling Stones, Van Cliburn, Bruce Hornsby, Rich Little, and more. David also maintains a freelance career in sound reinforcement and lighting design.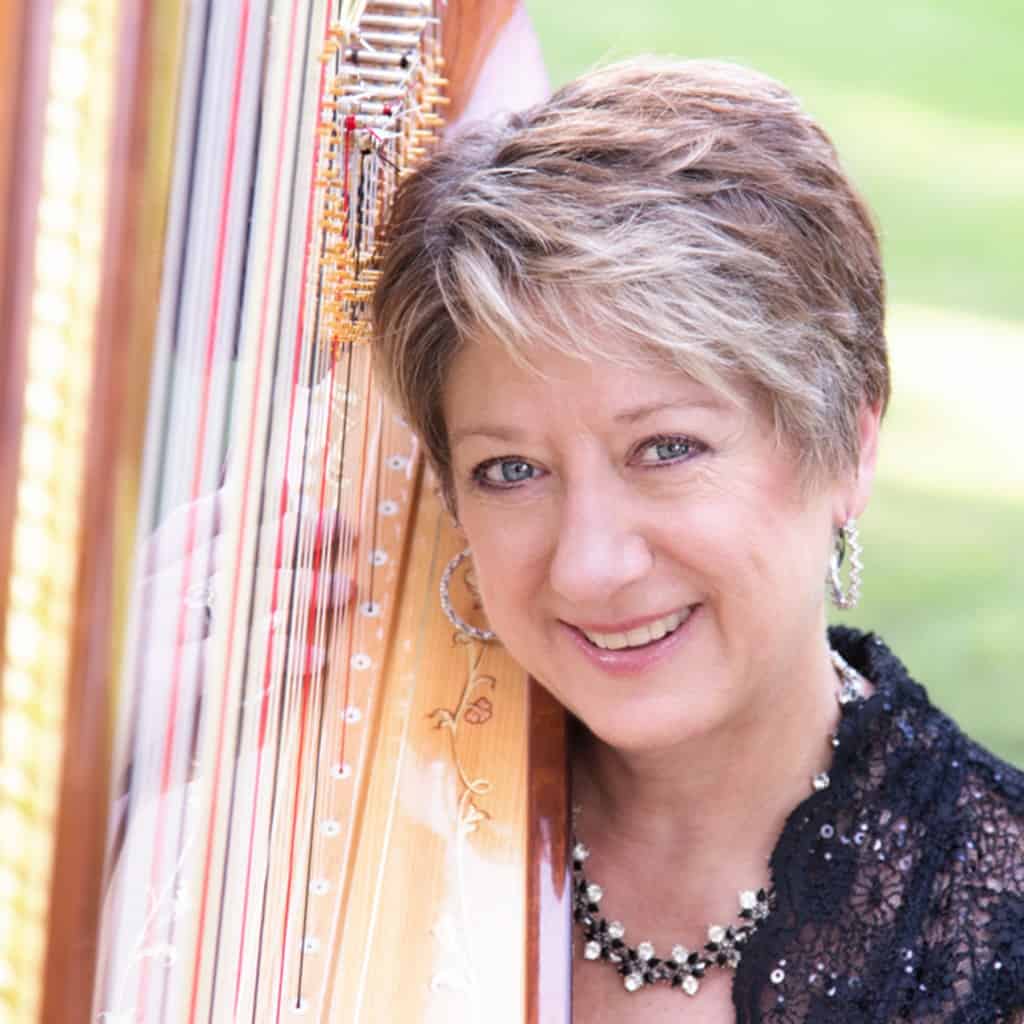 Cynthia Shockley studied harp under Charles Kleinsteuber, as well as orchestra performance and conducting under Anshel Brusilow at the University of North Texas. She began her professional orchestra career as principal harpist of the Fort Worth Symphony Orchestra, with whom she performed for 7 years.
Currently, Ms. Shockley teaches middle school orchestra at McKamy Middle School in Flower Mound. She also performs regularly with the Richardson Symphony Orchestra, Lyric Stage Musicals, and Octavia Harp Ensemble.