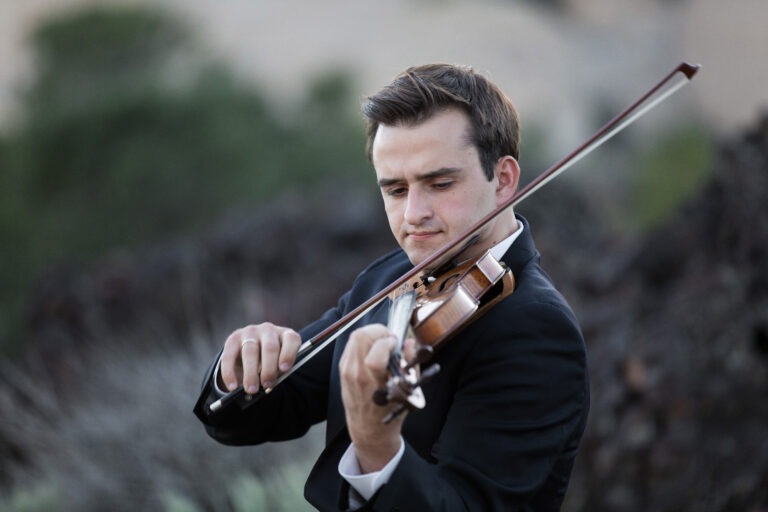 Artist's Discipline: Violin
The riveting 28-year-old American violinist William Hagen was the third-prize winner of the 2015 Queen Elisabeth International Music Competition, one of the highest-ranking Americans ever in the prestigious competition. Already a seasoned international performer who has won friends around the world, William has been hailed as a "brilliant virtuoso…a standout" (The Dallas Morning News) with "an intellectual command of line and score, and just the right amount of power" (violinist.com).

William has performed with conductor Nicolas McGegan both at the Aspen Music Festival and with the Pasadena Symphony, and made his debut with the Oregon Symphony under Carlos Kalmar, performed with the Brussels Chamber Orchestra in Beijing and at the Aspen Music Festival with conductor Ludovic Morlot, and played recitals in Paris, Brussels, and at the Ravinia Festival. Collaborations include those with Steven Isserlis at the Wigmore Hall, with Tabea Zimmermann at the Beethovenhaus in Bonn, with Gidon Kremer, Steven Isserlis, and Christian Tetzlaff in Germany, and in New York City with the Jupiter Chamber Players.
Since his debut with the Utah Symphony at age nine, William has performed with conductors such as Marin Alsop, Christian Arming, Placido Domingo, Miguel Harth-Bedoya, Michel Tabachnik, and Hugh Wolff. A native of Salt Lake City, William first heard the violin when he was 3 and began taking lessons at age 4 with Natalie Reed, followed by Deborah Moench. At age 10, he began studying with Robert Lipsett at the Colburn School in Los Angeles, where he studied until the age of 17.
After studying at the Juilliard School for two years with Itzhak Perlman, William returned to Los Angeles to continue studying with Robert Lipsett at the Colburn Conservatory. He then went on to study at the Kronberg Academy in Germany with Christian Tetzlaff. William is an alumnus of the Verbier Academy in Switzerland, the Perlman Music Program, and the Aspen Music Festival.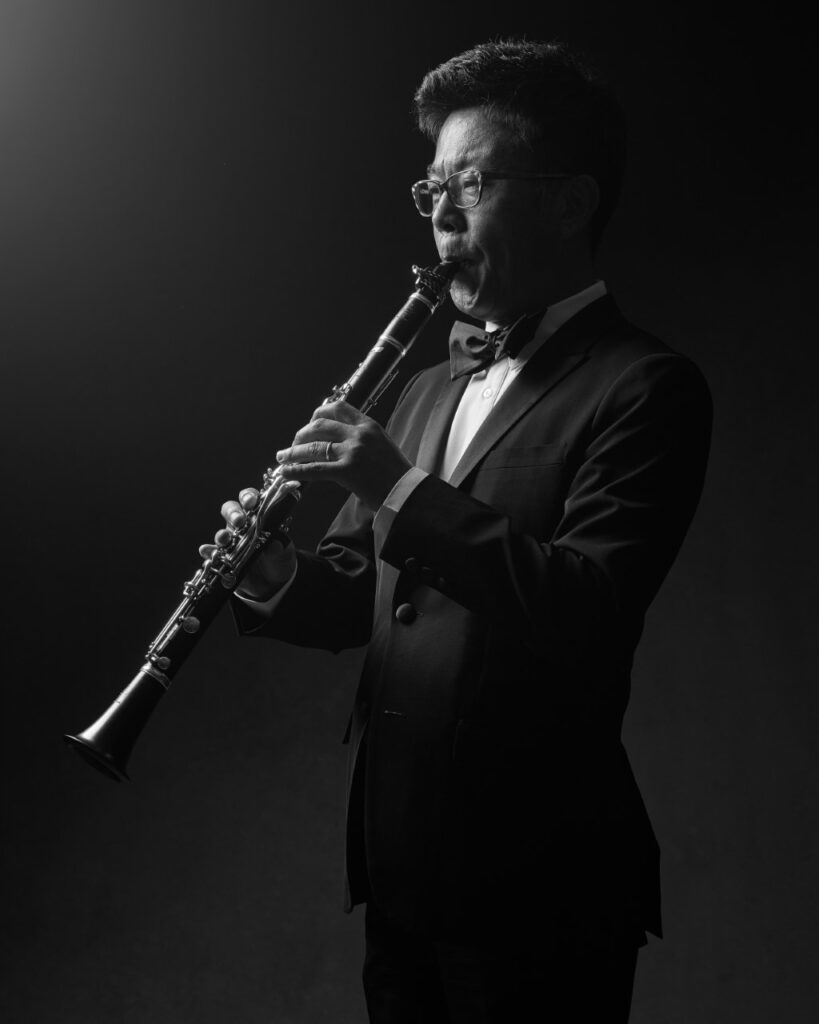 Artist's Discipline: Clarinet
Kwanghoon holds a Bachelor's Degree in Clarinet Performance from Seoul National University and a Performer's Diploma and Artist's Diploma from the Indiana University Jacobs School of Music. He served as acting Principal Clarinetist of the Bucheon Philharmonic Orchestra in Korea and appeared frequently as an orchestral clarinetist at the Fort Wayne Symphony Orchestra and the Marion Philharmonic Orchestra. A First Prize winner of the Dong-Ah Il Bo International Competition, Kwanghoon performed extensively as a soloist with the Bucheon Philharmonic Orchestra, the Seoul Symphony Orchestra, the Aquinas Orchestra, the Dallas Korean Chamber Orchestra, and the Indiana University Clarinet Choir.
An avid chamber musician, he appeared as a guest chamber artist at the Garth Newel Music Center in Virginia and performed with the Liberace String Quartet of the University of North Texas. He also founded the Darius Trio. He is a devoted educator and his students have won competitions in the USA and abroad.
He is principal clarinetist at the RSO and a chairman of the Dallas Symphonic Festival Winds Division, presented by Dallas Music Teachers Association.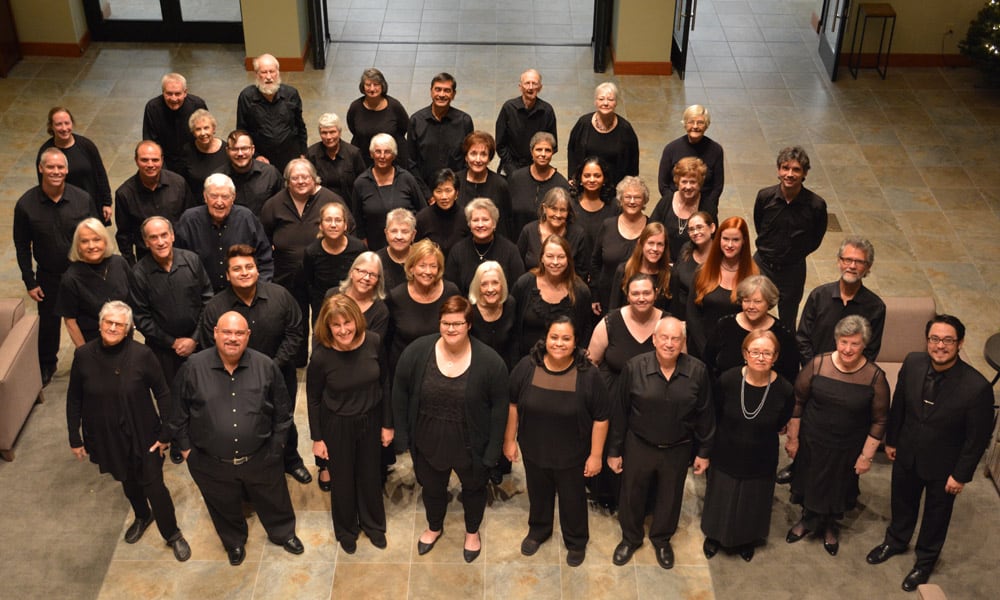 The Richardson Community Chorale (RCC) may seem new to the Richardson musical scene, but in actuality, the core of the group has been singing together for many years as members of the UT Dallas Community Chorale. Curriculum changes and growth at UT Dallas provided the impetus for the group to move out into the Richardson community. A steering committee worked over the summer of 2016 to create a non-profit, hire a director, and secure a rehearsal space. The group chose a new name to reflect their mission …. "To enrich and enhance the surrounding local communities by providing creative and artistic choral performances and be a representation of the creative spirit of the City of Richardson".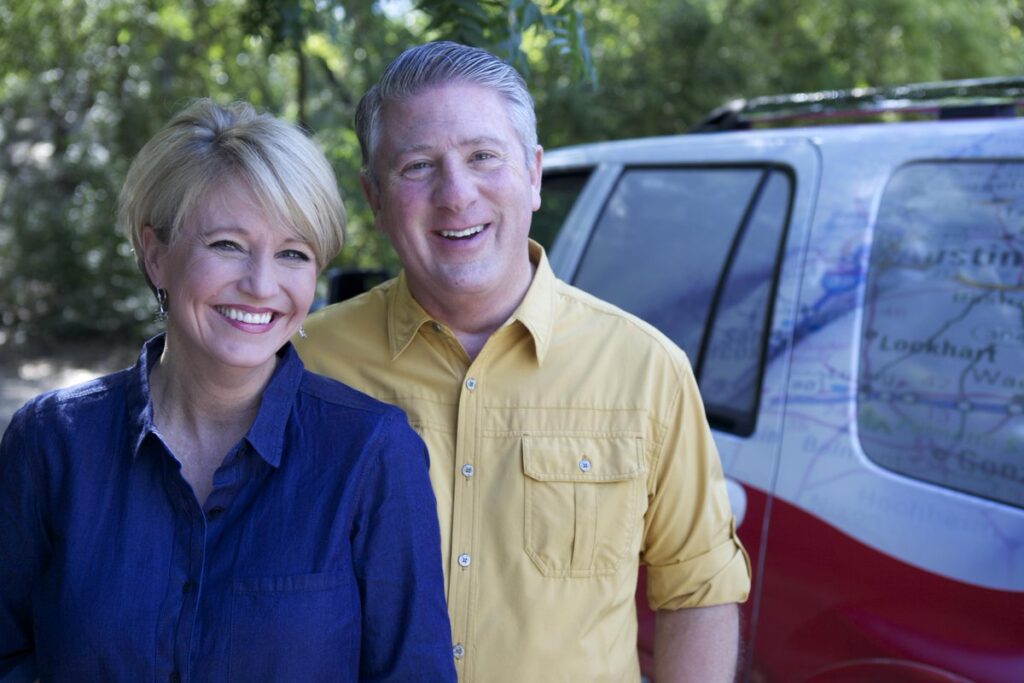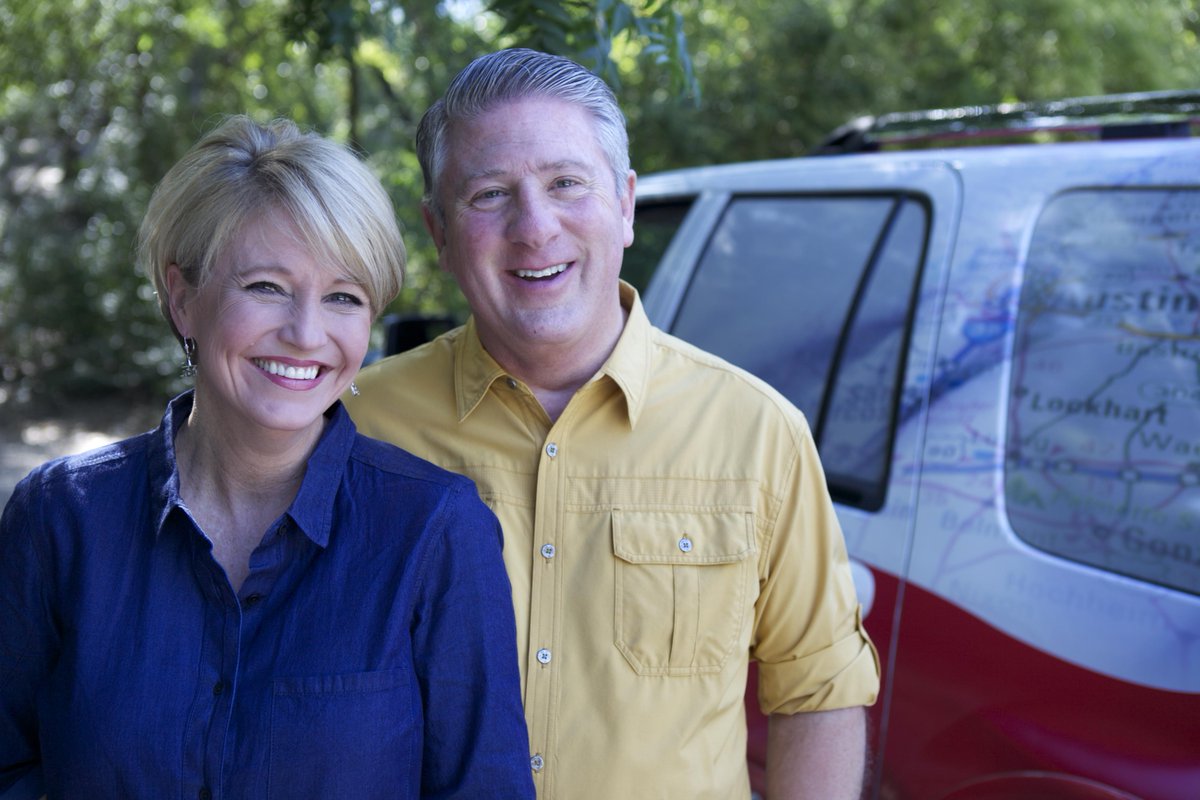 "Hop in and travel" with Bob and Kelli Phillips on a road trip to discover the uplifting stories and must-see destinations in the Lone Star State. On their weekly television program, you'll meet oddball collectors, thought-provoking artists, and everyday heroes making the world a better place. And of course we'll stop at every backroads cafe and Texas landmark along the way because, for us, the journey is the destination.
Texas Country Reporter is carried by local affiliates in every market in Texas, as well as nationwide on the cable channel RFD-TV.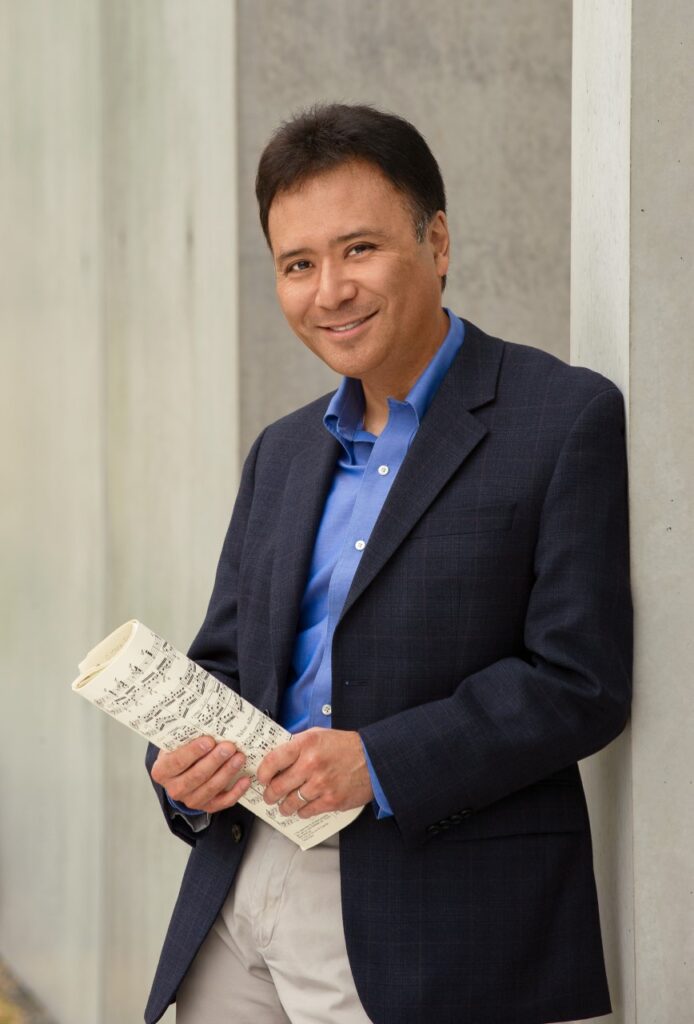 Artist's Discipline: Piano
American pianist Jon Nakamatsu continues to draw unanimous praise as a true aristocrat of the keyboard, whose playing combines elegance, clarity, and electrifying power. A native of California, Mr. Nakamatsu came to international attention in 1997 when he was named Gold Medalist of the Tenth Van Cliburn International Piano Competition, the only American to have achieved this distinction since 1981.
Mr. Nakamatsu has performed widely in North and South America, Europe, and the Far East, collaborating with such conductors as James Conlon, Marek Janowski, Raymond Leppard, Stanislaw Skrowaczewski, Osmo Vänskä and Hans Vonk. He also performed a White House concert hosted by President and Mrs. Clinton.
Mr. Nakamatsu's extensive recital tours throughout the U.S. and Europe have featured appearances in New York's Carnegie Hall and Lincoln Center, Washington D.C.'s Kennedy Center, and in music centers and festivals worldwide. He has worked with various chamber ensembles – among them the Brentano, Tokyo, Kuss, Jupiter, Cypress, Prazak and Ying String Quartets – and has toured repeatedly with the Berlin Philharmonic Wind Quintet. Together with clarinetist Jon Manasse, Mr. Nakamatsu tours continually as a member of the Manasse/Nakamatsu Duo. The Duo also serves as Artistic Directors of the esteemed Cape Cod Chamber Music Festival in Massachusetts.
Mr. Nakamatsu records exclusively for harmonia mundi usa, which has released thirteen CDs to date. His all-Gershwin recording with Jeff Tyzik and the Rochester Philharmonic featuring Rhapsody in Blue and the Concerto in F rose to number three on Billboard's classical music charts, earning extraordinary critical praise. Other acclaimed releases include an all-Liszt disc featuring the "Dante Sonata"; a recording of Brahms' Piano Sonata in F minor; and Rachmaninoff's Piano Concerto No. 3 and the Rhapsody on a Theme of Paganini. Mr. Nakamatsu's 2008 recording of Brahms' Clarinet Sonatas with Jon Manasse was chosen by the New York Times as one of its top releases for the year; his third disc with Mr. Manasse, released in August 2012, includes both the Brahms Clarinet Quintet and the Piano Quintet with the Tokyo String Quartet. Of his recent release on the label, a 2014 solo disc of the piano works of Robert Schumann, BBC Music Magazine states that "Nakamatsu clarifies Schumann's mid-range saturated textures to a remarkable degree, reveling in its fantastic imaginings with rapier-like precision and effortless command." His latest 2014 release from hmu with Mr. Manasse and cellist Clive Greensmith includes both Clarinet Trios of Beethoven and Brahms and the Grand Duo Concertant of Carla Maria von Weber.
Since 1997, Mr. Nakamatsu has served on multiple international piano competition juries and has also been invited as a guest speaker at numerous institutions including the Van Cliburn Foundation, Stanford University and the Juilliard School.
Mr. Nakamatsu studied privately with Marina Derryberry and has worked with Karl Ulrich Schnabel, son of the great pianist Artur Schnabel. He is a graduate of Stanford University with a bachelor's degree in German Studies and a master's degree in Education.