Symphony Days Concert at the Charles W. Eisemann Center for Performing Arts
Symphony Days School Visit – Jess Harben Elementary
Symphony Days School Visit - Northrich Elementary
Symphony Days – Beethoven
Symphony Days – Tchaikovsky
       For over 40 years, the RSO Symphony Days program introduces approximately 4,500 elementary students to the world of classical music each year. The RSO Symphony Days program is designed to assist music educators by introducing classical music, orchestral instruments and professional musicians to their students.The first stage consists of music teachers incorporating a unit on the orchestra into their curriculum each September. The second stage takes place over a three-week period in October as RSO musicians visit music classrooms to provide students the opportunity to become acquainted with their instruments through sight, sound, brief performances, questions and answers. The third stage is the culmination of the program, in which students attend one of three concerts at the Charles W. Eisemann Center for Performing Arts. 
       While music educators expose students to the various instruments through photographs and recordings, the only instrument that is found in many elementary school music rooms is a piano. Music educators are not able to provide the experience of seeing, hearing, and touching the actual musical instruments. This exposure to the instruments brings classical music to life, building interest with the students. Many of these students have never attended a classical music concert, and Symphony Days provides their first glimpse at a live symphonic performance. This concert is designed to showcase the development of orchestral music from the chamber music of Bach to a full orchestra of the present. The program includes J.S. Bach's "Air," Mozart's Overture to "Marriage of Figaro," Beethoven's finale from "Symphony #5 in C minor," Tchaikovsky's "Waltz of the Flowers" from "The Nutcracker," a selection from Stravinsky's "Firebird," John William's "Theme from Star Wars," and other selections. Our conductor wears various wigs, hats and props as he "becomes" each composer – adding an element of fun and visual cues to help the students differentiate each segment of the performance.
       This extension of what is offered in the music classroom greatly enhances the connection to music and affords the students with an experience that greatly enriches their Fine Arts education. It also helps to lay the foundation for the students as they prepare to select a musical instrument in fifth grade (prior to attending middle school, where it is required for them to participate in orchestra, band or choir.) The Symphony Days program also introduces the students to professional musicians, providing the opportunity to consider music as a career.
Richardson Symphony League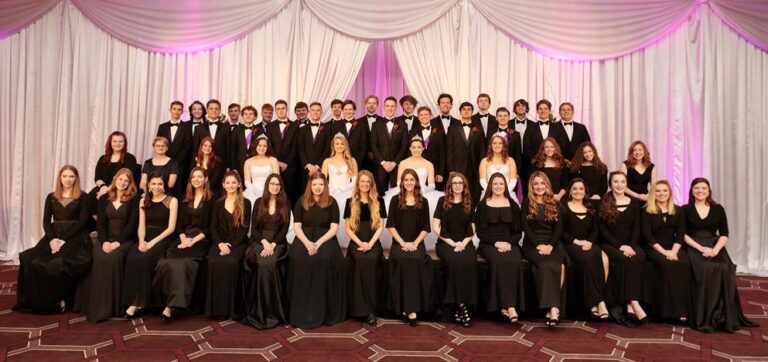 The Richardson Symphony League is a High School Debutante & Honor Guard Program. Click Here to find out more information or go to http://www.richardsonsymphonyleague.net/