Welcome to the Richardson Symphony Orchestra
To Inspire, Educate and Excite Our Audience With Exceptional Musical Performances.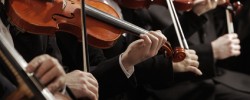 Donate to the RSO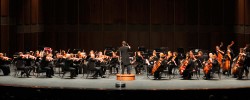 2017/2018 Season Tickets
To purchase tickets, call the Eisemann Center Ticket Office at 972-744-4650 or order online at: www.eisemanncenter.com
October 7, 2017 •
OPENING NIGHT CONCERT
Featuring Alexandre Moutouzkine, piano

December 2, 2017 •
HOLIDAY CLASSICS WITH THE TURTLE CREEK CHORALE

February 3, 2018 •
BROADWAY BOYS

March 3, 2018 •
MOZART'S LAST SYMPHONY

April 7, 2018 •
AN EVENING OF GERSHWIN with Gustavo Romero, piano
May 5, 2018 •
SEASON FINALE featuring Bella Hristova, violin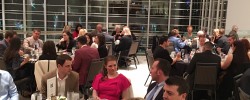 1849 Club
Founded in 2017, the Richardson Symphony Orchestra's 1849 Club is a social group centered around fine dining and engaging events with a membership that reflects Richardson's broad diversity.  The 1849 Club unites young adults and those young at heart, and offers members the opportunity to attend premium events, social gatherings, and networking events. The 1849 Club is named in honor of Frederic Chopin, who died in 1849. Click on the "1849 Club" tab for more information and to register.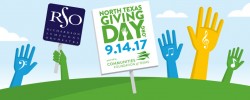 North Texas Giving Day
The RSO is thrilled to participate in the largest online community giving event in our nation! North Texas Giving Day on September 14, 2017. The RSO will receive bonus funds for all contributions of $25 and more. And we will be eligible for cash prizes throughout the day. New for 2017- you may schedule your gifts before North Texas Giving Day - from September 7-13. Stay tuned for details. #musicmatters #NTxGivingDay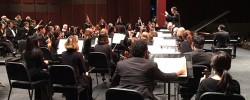 2016/2017 Season Finale
Thank you to Maestro Couturiaux and our talented musicians for another exciting season!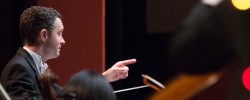 Radio Interview
Listen to a recording of our recent interview on KRLD radio
Upcoming Concerts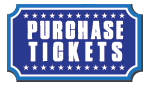 >
---
October 7, 2017 at 8:00 p.m.

Bach: Preludium in E Major from Partita No. 3
Beethoven: Symphony No. 7 in A Major, Op. 92
Rachmaninoff: Piano Concerto No. 3 in D minor, Op. 30
Alexandre...

---

December 2, 2017 at 8:00 p.m.

Ring in the season with your favorite holiday classics. The RSO welcomes the dynamic voices of this award-winning men's chorus.

...

---

February 3, 2018 at 8:00 p.m.

The orchestra will perform selections from The Sound of Music and Phantom of the Opera. The orchestra will be joined by Broadway Boys for these favorites and more: Luck Be A Lad...

---