YOUR BROWSER IS OUT OF DATE!
This website uses the latest web technologies so it requires an up-to-date, fast browser!
Please try
Firefox
or
Chrome
!

Welcome to the Richardson Symphony Orchestra
To Inspire, Educate and Excite Our Audience With Exceptional Musical Performances.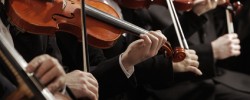 Contribute to the RSO or make an honorary or memorial donation, below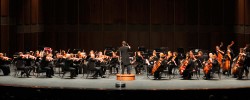 2016/2017 Season Tickets
Please call the Eisemann Center Ticket Office to purchase 2016/2017 Season Tickets and Single Tickets. 972-744-4650 (Monday - Friday 10 a.m. to 6 p.m.)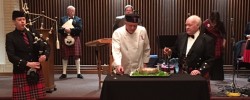 2017 Robert Burns Night
Thank you to everyone who attended the 2017 Robert Burns Night! It was a fun and memorable evening and a very successful event for the RSO! A very special thanks to the RBN committee for your hard work and dedication and to our corporate sponsors for your generous support - the City of Richardson and Methodist Richardson Hospital.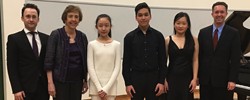 Ann & Charles Eisemann International Young Artists Competition
Congratulations to all of the semi-finalists in the 2017 Ann & Charles Eisemann International Young Artists Competition for Piano! Pictured: Judge Alexandre Moutzkine; Judge Nelita True; Second place, Ximei Xiao; First place, Iskandar Mamadaliev; Third place, Mi Ou Lee; RSO Music Director / Conductor, Maestro Couturiaux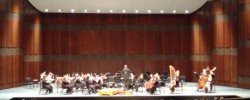 RSO Symphony Days Concert
"Happy" is always a big hit at the RSO Symphony Days concerts!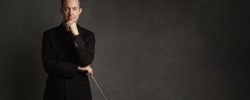 Radio Interview
Listen to a recording of our recent interview on KRLD radio
Upcoming Concerts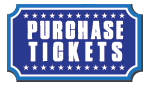 >
---
April 8, 2017 at 8:00 p.m.

Bloch: Concerto Grosso No. 1 for Strings and Piano Obbligato
Ravel: Introduction and Allegro
Copland: Quiet City
Mozart: Symphony No. 40 in G minor, K. 550


---

May 6, 2017 at 8:00 p.m.

Tchaikovsky: Symphony No. 5 in E minor, Op. 64
Tchaikovsky: Piano Concerto No. 1 in B-flat minor, Op. 23
Michael Brown, piano

...

---