YOUR BROWSER IS OUT OF DATE!
This website uses the latest web technologies so it requires an up-to-date, fast browser!
Please try
Firefox
or
Chrome
!

Welcome to the Richardson Symphony Orchestra
To Inspire, Educate and Excite Our Audience With Exceptional Musical Performances.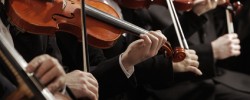 Contribute to the RSO or make an honorary or memorial donation, below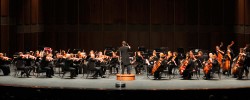 2016/2017 Season Tickets
Please call the Eisemann Center Ticket Office to purchase 2016/2017 Season Tickets and Single Tickets. 972-744-4650 (Monday - Friday 10 a.m. to 6 p.m.)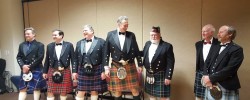 2017 Robert Burns Night
Celebrating the life, times, poetry and music of the immortal Robert Burns, Poet Laureate of Scotland. Saturday, January 21st at Saint Paul the Apostle Catholic Church in the Parish Center. Cocktails at 6:30 p.m. Dinner at 7:30 p.m. Sold Out.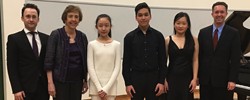 Ann & Charles Eisemann International Young Artists Competition
Congratulations to all of the semi-finalists in the 2017 Ann & Charles Eisemann International Young Artists Competition for Piano! Pictured: Judge Alexandre Moutzkine (Manhattan School of Music); Judge Nelita True (Eastman School of Music); Second place, Ximei Xiao (Professional Children's School in New York); First place, Iskandar Mamadaliev (middle school student, studies with Stanislav Ioudenitch); Third place, Mi Ou Lee (University of Kansas); RSO Music Director / Conductor, Maestro Couturiaux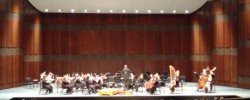 RSO Symphony Days Concert
"Happy" is always a big hit at the RSO Symphony Days concerts!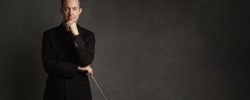 Radio Interview
Listen to a recording of our recent interview on KRLD radio
Upcoming Concerts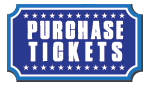 >
---
February 4, 2017 at 8:00 p.m.

Join us for a night at the movies! Music from your favorite Hitchcock and Spielberg feature films, including Rear Window, North by Northwest, Psycho, as well as Close Encounters...

---

March 4, 2017 at 8:00 p.m.

Weber: Overture to Oberon
Schubert: Symphony No. 8 in B minor, D. 759 "Unfinished"
Piano Concerto performed by the winner of the Ann and Charles Eisemann Internation...

---

April 8, 2017 at 8:00 p.m.

Bloch: Concerto Grosso No. 1 for Strings and Piano Obbligato
Ravel: Introduction and Allegro
Copland: Quiet City
Mozart: Symphony No. 40 in G minor, K. 550


---